By Spice and Style &nbsp&nbsp On : August 18, 2015
Zero Comment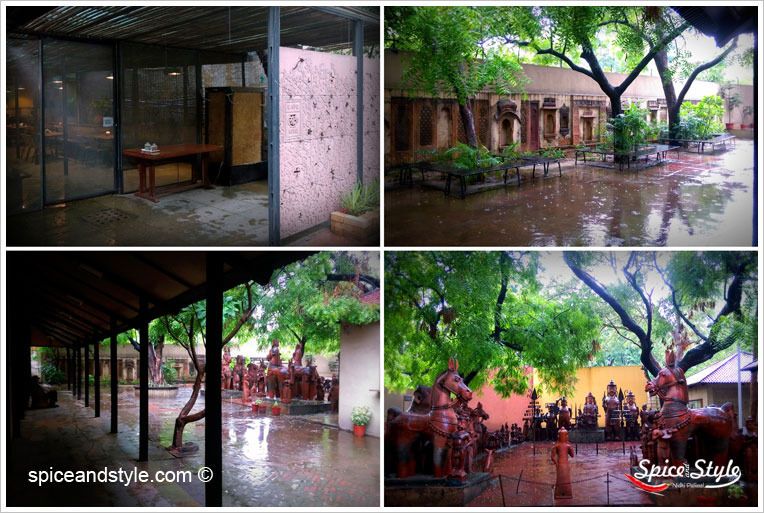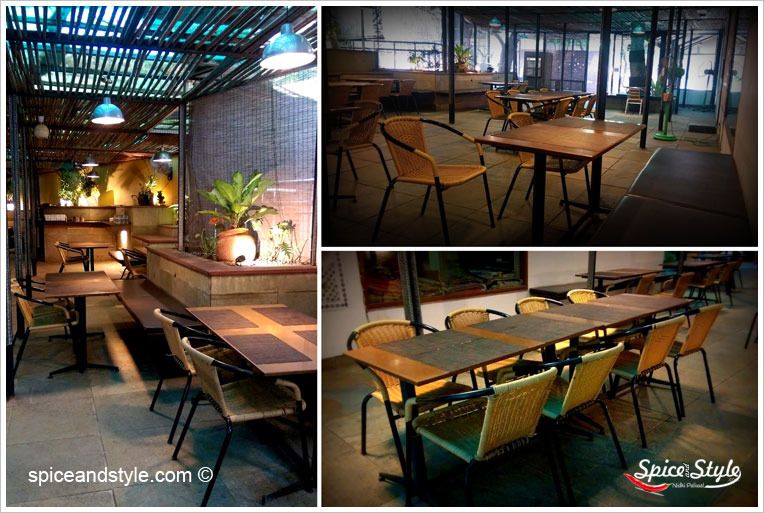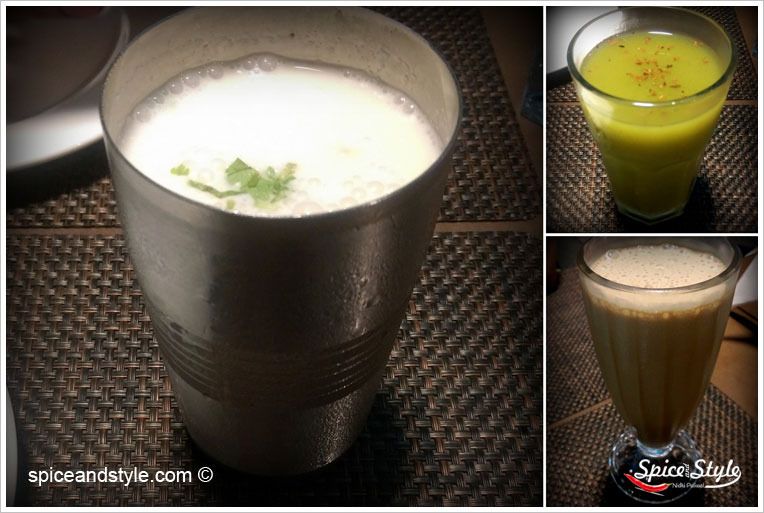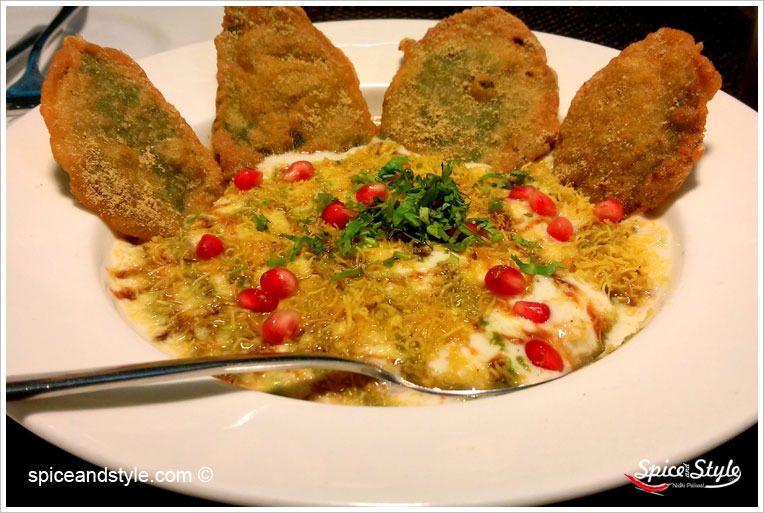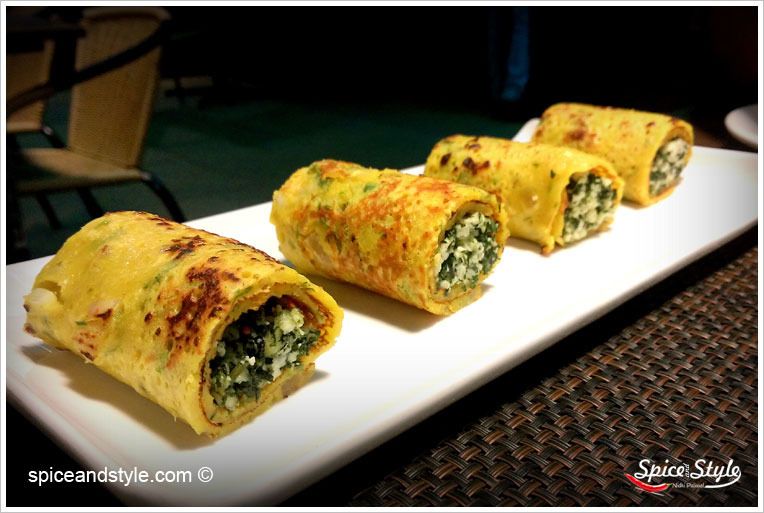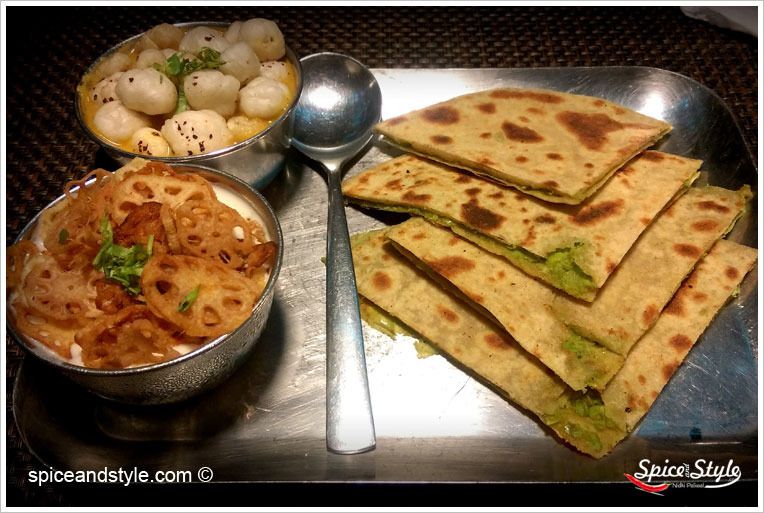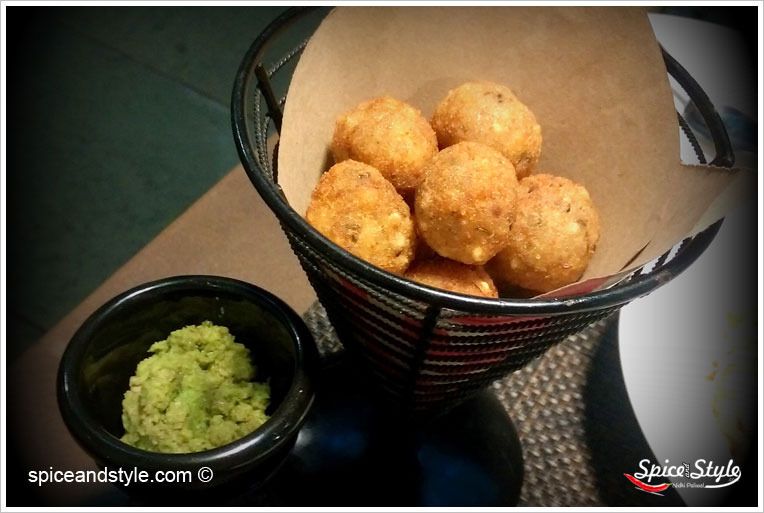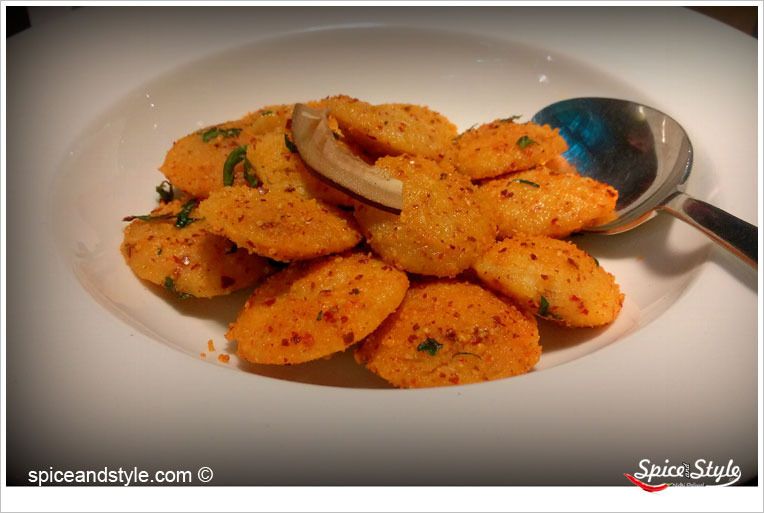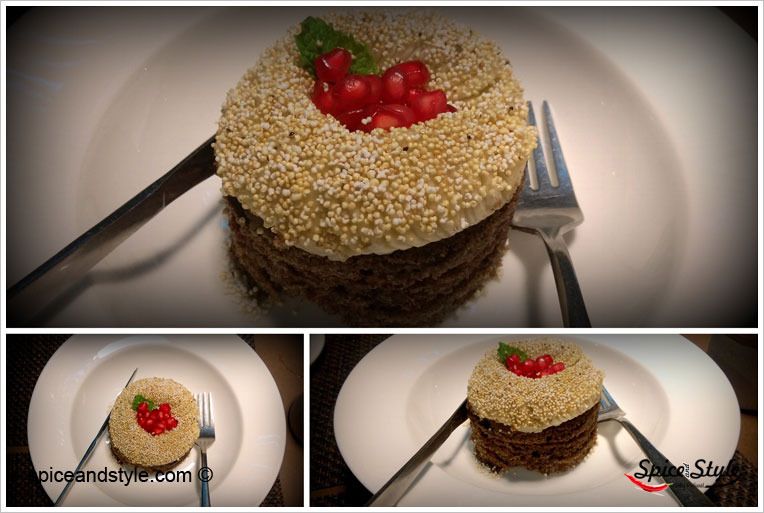 LOCATION– Arts and Crafts Museum ,Pragati Maidan
PRICE– Pocket friendly
SPECIALITY– Contemporary Indian food with a twist!
AMBIENCE-
Away from the hustle and bustle of the city, this place is situated within the same area as National Craft's Museum. It's a quaint place with a casual laid back ambience. The ambience is traditional yet elegant. Interiors are very minimalistic with thread and mirror paintings on the walls and lots of plants around giving it a very earthy feel. Simple wooden tables and dim yellow lights are there. The cafe is spacious. Only drawback about this place is that there are only air coolers present and no AC's. Coolers are sometimes not enough to fight the Delhi heat and it can become rather hot during the summers. I luckily visited this place during monsoons and it was perfect!
FOOD TALK-
They have two different menu's set. One is the main menu and the other is the Breakfast menu. I tried both on my different visits to Cafe Lota! yay! 😉
The menu is really tempting. Almost everything on the menu is prepared with a twist.Being a person with infinite hunger but limited capacity i had to settle down with few options to eat.
I started with the PALAK PATTA KI CHAAT where cirspy palak was served with the mixture of curd, pomegranate,papdi, bhel, saunth(tamarind dip ) and green chutney. It's a must have! The different textures of the crispy palak and the smooth curd mixture were going perfectly together.
Then followed the crunchy SABUDANA POPCORNS with filling of potatoes,sabudana and green chillies served with spicy green chilly chutney. This green chilly chutney should surely come with a warning and a glass of water. It was super spicy but i am assuming that was to balance the rather bland taste of the popcorns.
Next on the list was the MATAR PARANTHA WITH MAKHANA MUSHROOM AND KAMAL KAKDI RAITA. The paranthas were stuffed with mushy peas and served with the makhana mushroom curry. The curry was a bit on the sweeter side and was prepared in a mild tomato gravy. The roasted lotus seeds (makhana) was surprisingly a good addition. I quite liked the rare combination.
My personal favorite had to be the DAL CHILLA.Yummy moong dal chillas( lentil crepes) stuffed with tempered spinach and cottage cheese were a true delight. MUST HAVE again!
BREAKFAST MENU-
RAVA IDLIS– Mini rava idlis tossed with molgapodi ( idli/dosa chutney powder) and curry leaves served with coconut chutney. You get like a dozen mini idlis and trust me you will end up craving for more just like i did!
RAILWAY MASALA OMLETTE PAO- One big coincidence here! I have spent 5 years of my student life in pune and one of the good old memory was going to the station for those midnight cravings. The local thela outside the railway station used to serve delicious masala omlette pao all night long. This masala pao reminded me of that and the taste was just as good or i can say even better.
RAGI BANANA PANCAKES- Brownie points to them for trying out something new but i didn't like the dessert as much. It was a bit too dry for me. Millet ( ragi) pancakes topped with honey and bananas lacked that one ingredient to make it more moist. I think this was the only dish out of all that did not satisfy my taste buds.
DRINKS– I tried the MASALA CHAAS, AAM PANA, LASSI and COLD COFFEE. All the drinks are super refreshing and you will surely get tempted to try all of them!
OVERALL EXPERIENCE– Some places we visit just for a new experience, some for delicious food and some for that peaceful meal in a beautiful calm environment. This cafe offers everything under one roof! I highly recommend this place to everyone!
P.S – For a perfect evening visit it when its drizzling and remember you can always thank me later! 😛
RATING- 4.5/5