By Spice and Style &nbsp&nbsp On : October 1, 2015
Zero Comment
I finally got FARZIFIED, just like they say it. I had always heard mixed or rather I should say extreme reviews about the place. Some people are totally gaga over the magic they create using molecular gastronomy. While others think they have failed completely attempting to create something out of the box. Well here's what I think –
I personally can't accept change so easily. For example if I say I love classic waffles and you serve me waffles topped with 100 new things just to make it fancier, well I might just hate it altogether. Yes, that's the kind of person I am ( STOP JUDGING! )
So when the concept of molecular gastronomy was gaining popularity, I was always in doubt about how much I would like it. Talking about a cocktail you cant drink but have to eat, seriously!?! But when I actually tried all those new things for the first time, I strangely liked it; infact liked it a lot!
When I recently visited FARZI CAFE last week, I knew what I was in for. I went with a mind set of trying out new things and test the experiments done on the basic dishes that we eat on a daily basis.
The restaurant is very spacious and the interior is very classy and elegant.They have a huge bar area and a mini stage set up for band performances also. The staff was friendly and quite attentive.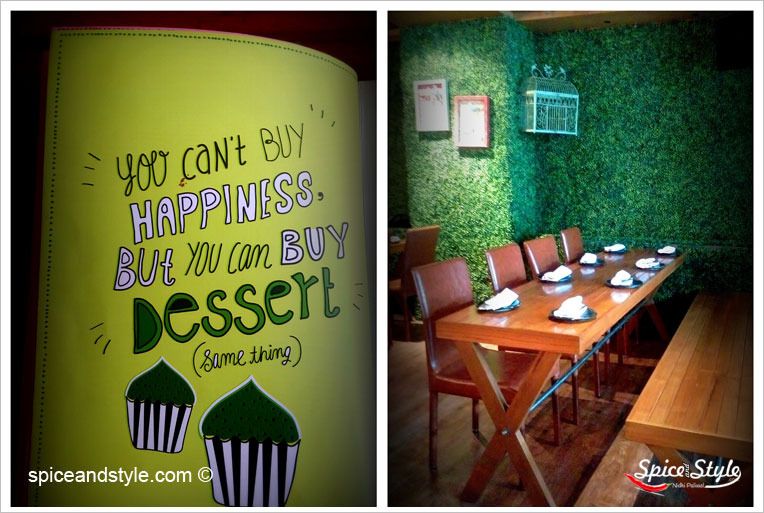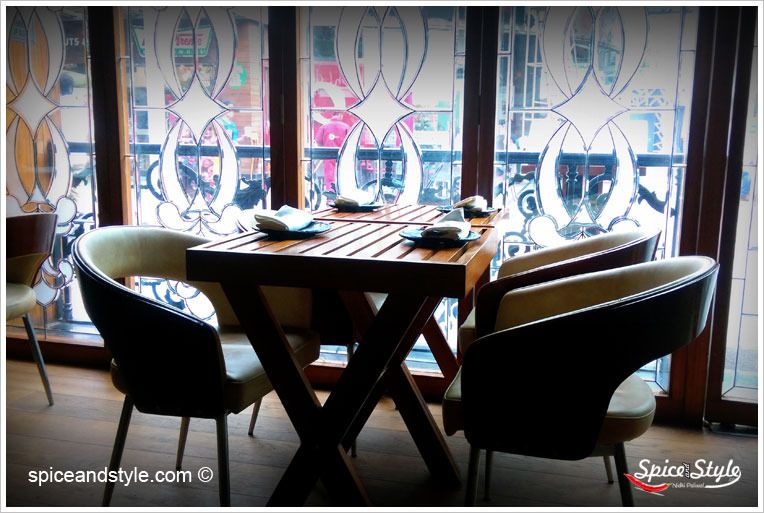 The experimental journey started with the MISHTI DOI SPHERE SHOTS. This palate cleanser burst opens in your mouth leaving your palate refreshed. This works as the perfect taste neutralizer. Frankly I can keep popping these shots in my mouth all day long and not get bored! 😉
Next I tried the DAL CHAWAL ARANCINI BALLS. Having dal chawaal as a starter definitely sounded wierd but trust me this is one of the best forms of dal chawal I have tried till date. It was a complete delight. The crispy balls stuffed with dal chawal and topped with two types of sauce and a tiny rolled piece of papad tasted delicious. The balls were a bit dry but the chutney's served with it perfectly balanced it. Then we tried the RAJ KACHORI with crispy okra! It was served with foamy chutney. The tiny bubbles of the foam chutney disappear in your mouth leaving an amazing taste.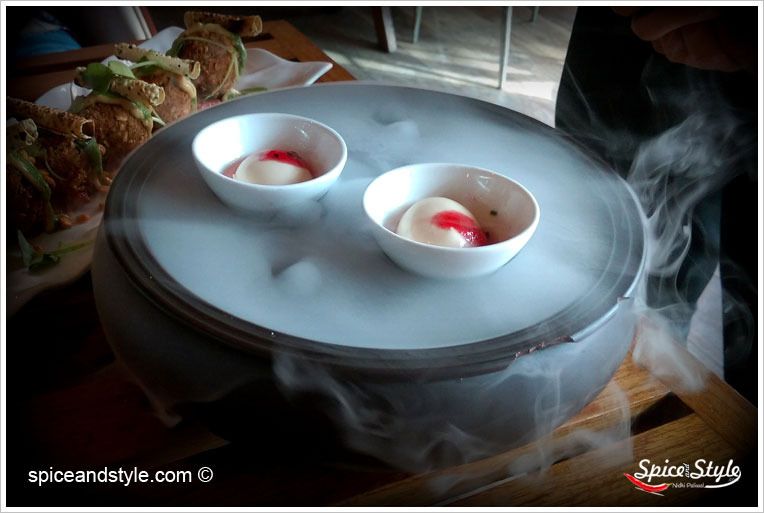 Now just before the main course it was again time for a new palate cleanser. This time it was a hajmola candy. The name itself gave me a ticklish feeling . It was super tangy and I totally loved it.
For main course I ordered the basic ( not) PANEER TIKKA MAKHANI . Paneer cubes were stuffed with nuts and served in a rich creamy tomato gravy. Each piece of paneer was garnished with cherry tomatoes on top. The dish wooed me with the simplicity of flavours yet standing out apart from the usual paneer makhani we eat. It was served with piping hot butter naan.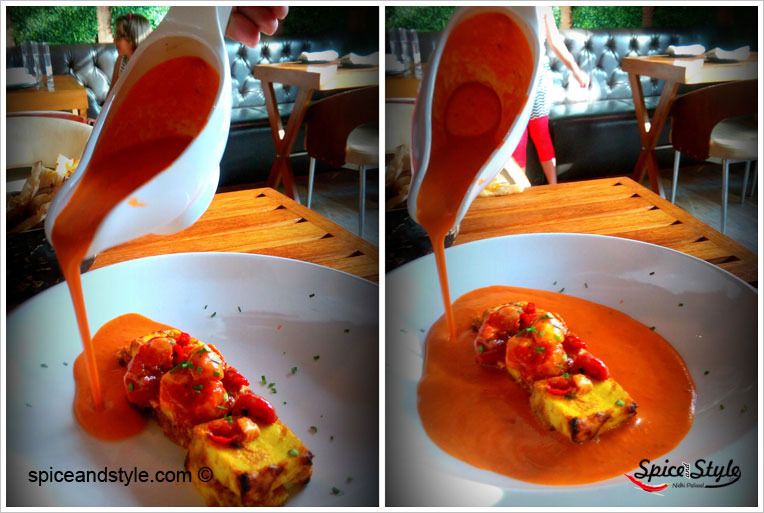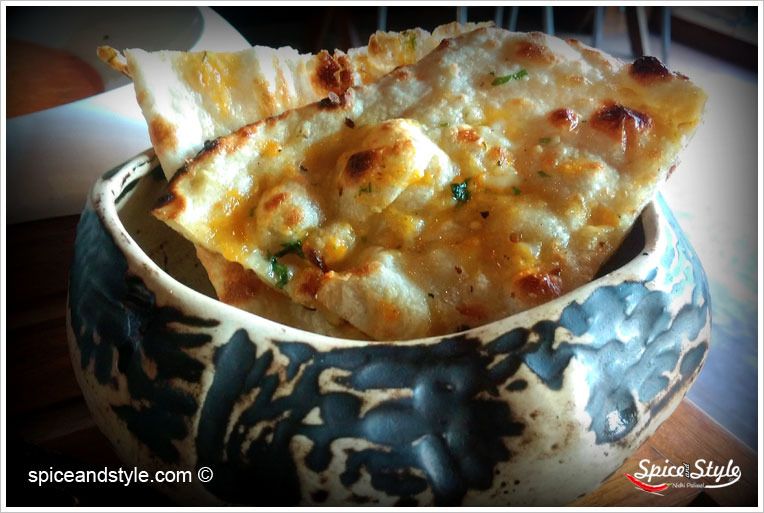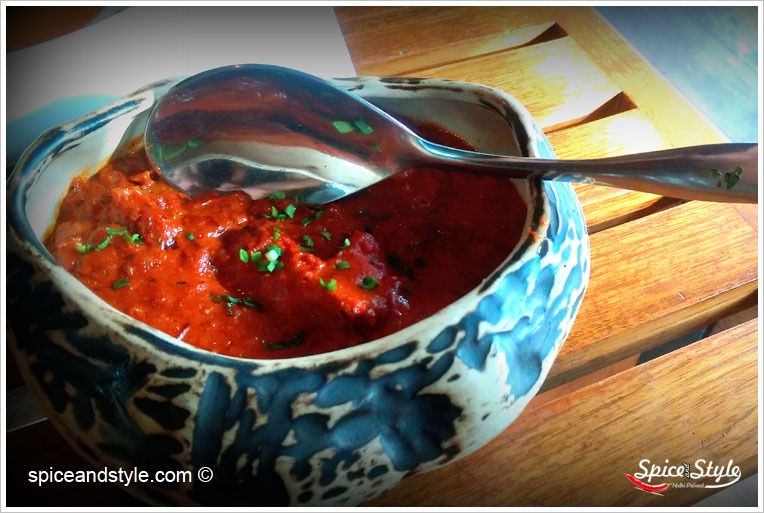 Lastly we tried the COTTON CANDY PAN . It was a drier version of the original pan. As you put it in your mouth the outer layer melts and disappears like magic inside. It was the perfect happy ending. Just what I needed!
So overall I would definitely go back again to try other options from the menu.There is so much to explore and I can't wait!
LET THEIR BE MAGIC YOU GUYSSSS!! 😀