By Spice and Style &nbsp&nbsp On : September 9, 2015
Zero Comment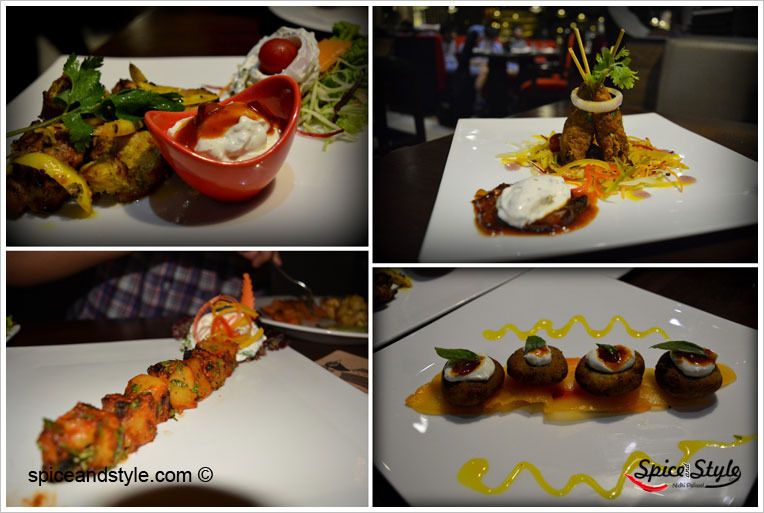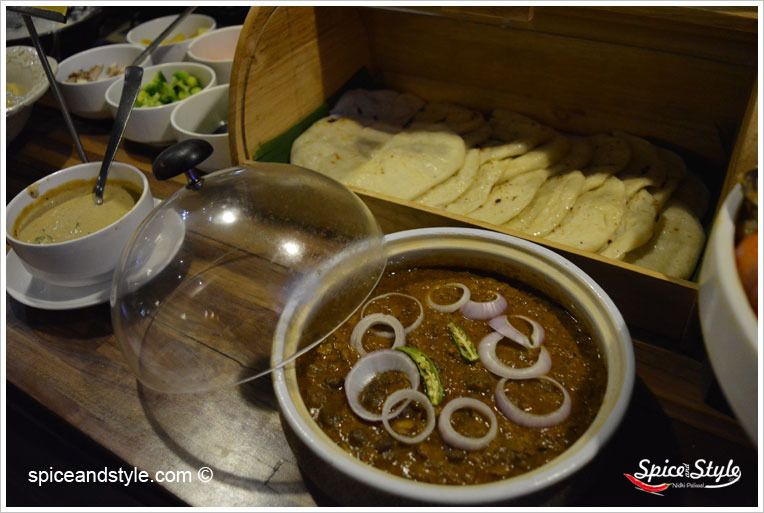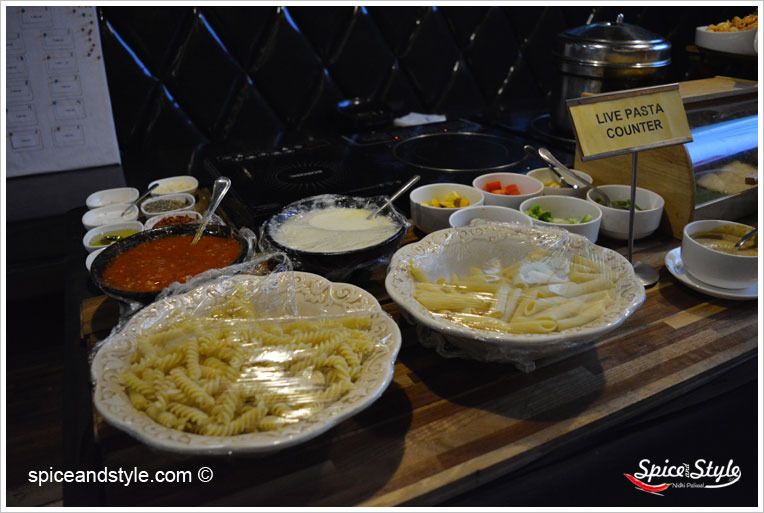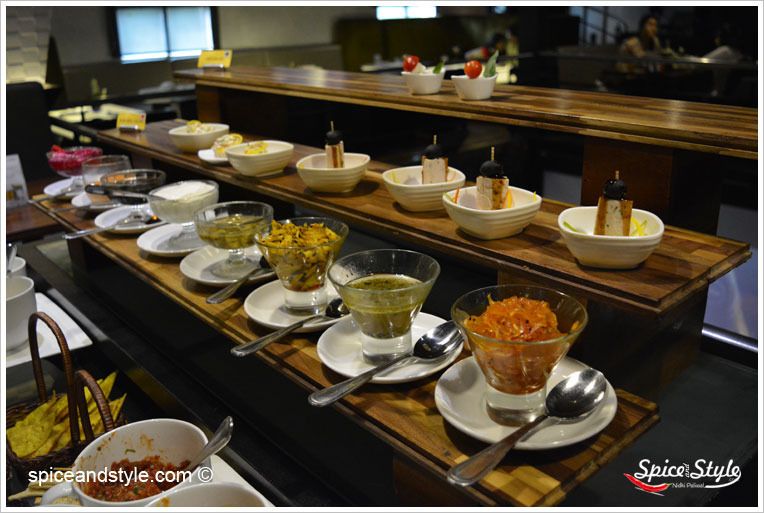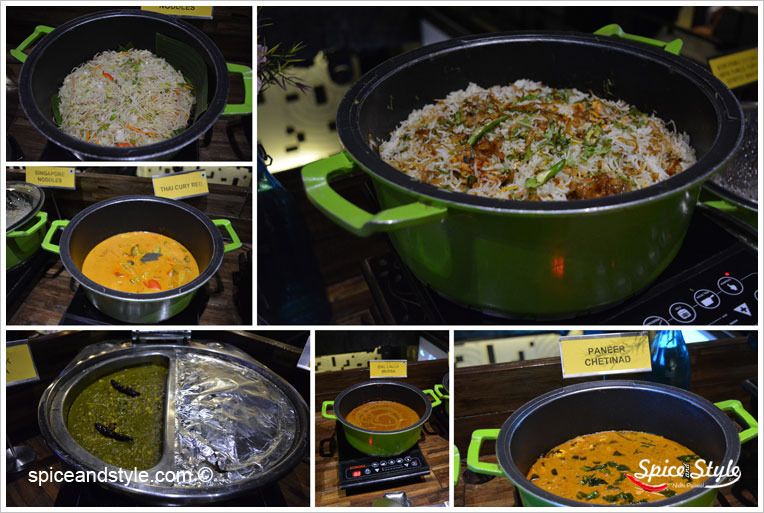 PRICE OF THE BUFFET- Rs.777 + taxes per person
TIME- 12PM to 4PM
Sura Vie by TYC at Cannaught place recently got renovated and I tried the newly launched Grand Lunch Buffet that offers around 50 dishes from different cuisines. It truly justifies the word 'Grand' !
The buffet takes you through a memorable culinary experience with so many dishes on the menu. The menu has been crafted and designed by the very known and famous Master Chef Sanjeev Kapoor and his team himself. The buffet covers almost all types of cuisines from around the world. From the Mezze platter to the italian pasta to the Indian biryani , there is almost everything you can think of! Head Chef Saurabh Saxena is the head of Sura Vie Kitchens and Operations. The Team has tried their best to serve food that is delicious and healthy at the same time. The food wasn't oily and had just the right amount of spices. Flavours were on point except a few misses here and there.
The Grand Buffet is divided into various sections. Every section was so tempting that I literally tried almost all the dishes but just had to compromise with the quantity because of limited capacity of my tiny stomach! But proud enough to say I dint give up till the end. 😉
So the various sections are like this-
STARTERS-
Lemon grass chicken tikka, tandoori pineapple,corn and cheese tikki and kebabs. My favorite had to be the corn and cheese tikki, with tamarind and mint chutney on top, it was just perfect!
LIVE CHAAT COUNTER-
From Gol gappas to Papri chaat and amazing Bheeja Kulcha, there is everything for a street food lover!
LIVE PASTA COUNTER- Make your own pasta! You can choose your pasta between spaghetti, penne or fettucine and then decide between red, white or pesto sauce and put all the veggies you love! Sounds amazing , doesn't it ? Oh, and the chef at the counter is pretty quick too! yay!
MEZZE PLATTER AND NACHOS- Below average nachos with average salsa. Got little disappointed here.But Hummus with Pita bread, Babaganoush,Tabbouleh and Tzatziki made up for it!
SALADS- Huge section of salads! You can just eat the healthy salads and it would be totally worth the money. Large variety of veg and non-veg salad is present.
DIM SUM COUNTER– Veg and Non-veg steamed Dim sums with the perfect spicy red chilly sauce.Yummy!
MAIN COURSE- From the Indian Daal lalla mussa,Corn spinach chatkara and Paneer chetinaad to the Thai red curry,Singapore noodles and more ; there were a lot of interesting options to eat from. Though I found the Paneer dish to be just okay, the Daal was actually good.
DESSERTS- There were a lot of options to decide from. They had Gulaab jamun, chocolate mousse pastry, kheer , Ice creams and strawberry pastries . My favorite were the Gulab Jamun with ice cream.
OVERALL EXPERIENCE-
The ambience is classy and very elegant. Loved the fancy lighting and the upholstery . The restaurant is very spacious and the huge screens showing the videos of the songs playing at the restaurant is a really good concept. They sometimes have live music playing too and bands come to perform. The food section had major hits and few misses so I don't mind going again for the buffet. Service was amazing and staff really friendly. So overall an experience to remember! 🙂 If you are someone who wants everything under one roof at a pretty reasonable price then this place is for you.