By Spice and Style &nbsp&nbsp On : July 20, 2015
2 Comment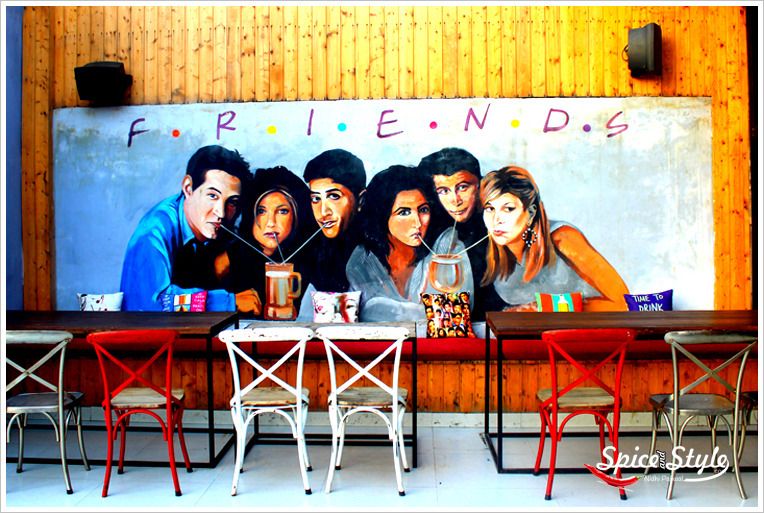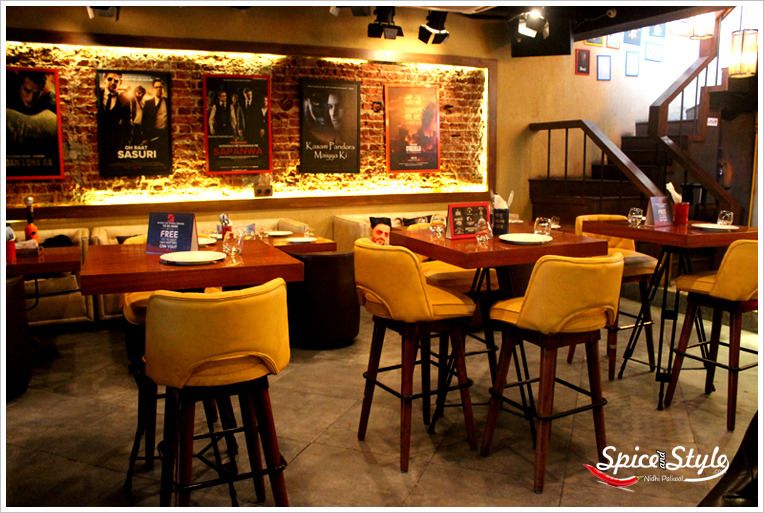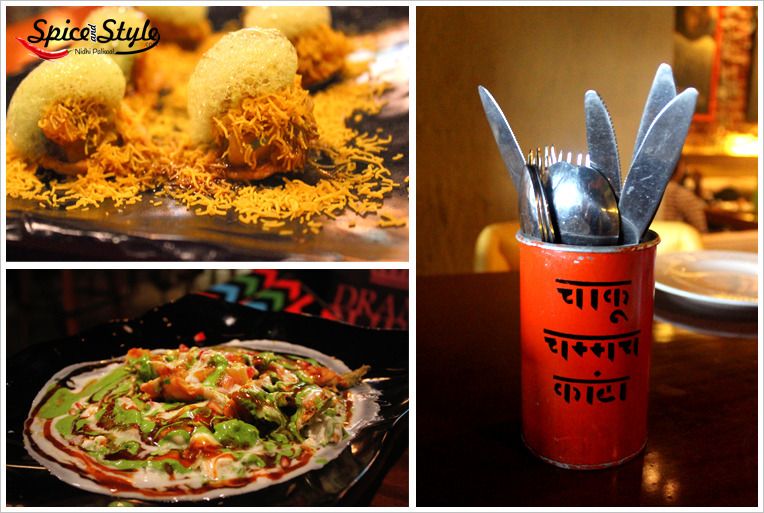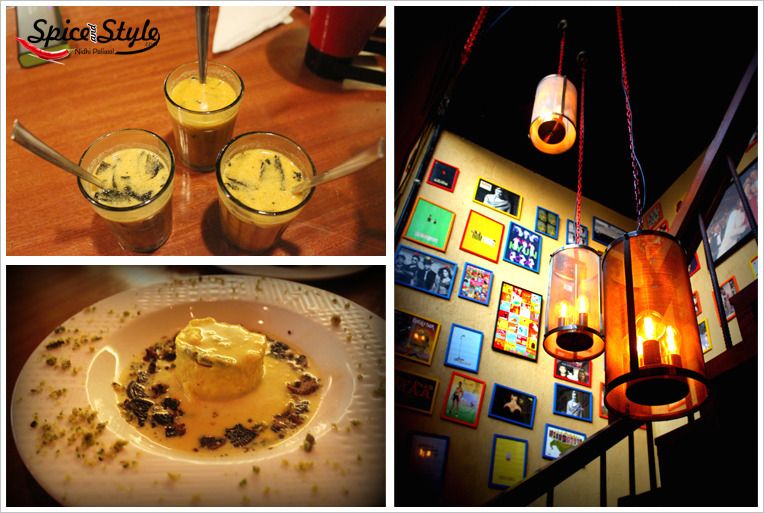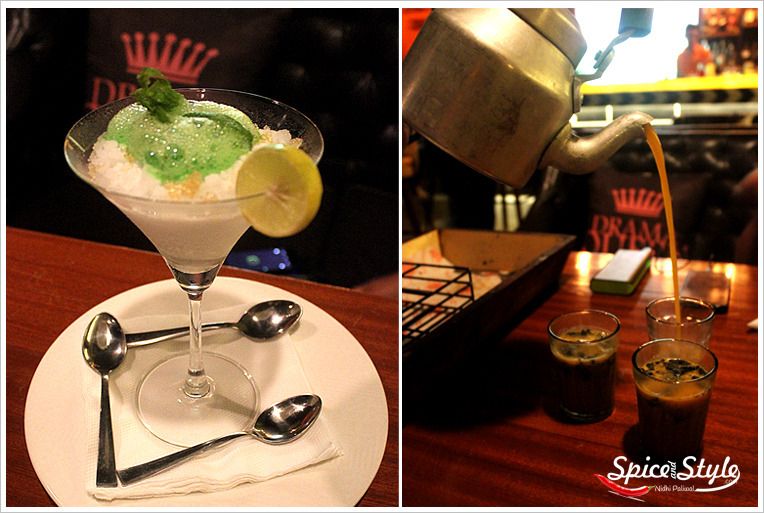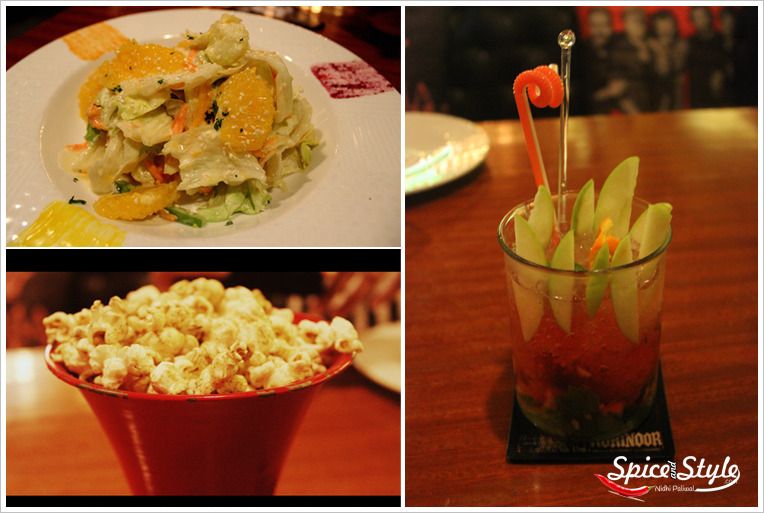 LOCATION– Near rajouri garden metro station.
THEME– Bollywood
PRICE– Wont dig a hole in your pocket! 😉
SPECIALITY– Molecular gastronomy
Indians are crazy about two things- BOLLYWOOD AND FOOD! This latest venture by Mr.Varun Puri offers a perfect combination of both. The new restaurant is currently the talk of the town.
Delhi people are hungrier than ever. The hunger isnt just for great food but for a place that offers something completely different. Thats where LCA offers an experience which is a level up from the other restaurants. LCA air bar is basically divided into two floors. First floor is basic casual seating while the next floor is roof top seating. Open seating is really good if the weather is nice.
AMBIENCE-   The bollywood theme decor is really eye catching. Quirky colouful cusions. Huge bollywood posters.The selflie wall. Walls painted with bollywood celeb faces. The vast bollwood inspired food menu. Everything about the place will remind you of the filmy times.There are dim yellow lights on top of every table and beautfiul lamps hanging near the stairs. The ambience overall is really nice. Happy to see that importance to the detailing has been given too.
SERVICE & STAFF- I must mention i havent met a more humble manager before. Mr.Vikram (manager) was really welcoming. From explaining every dish properly to making sure we are enjoying the meal, he made sure everyone was having a good time.Staff is friendly too and service is prompt.
FOOD-
We started the gastronomical journey with the KESAR PISTA LASSI SPHERES which are served complimentary to everyone. These tiny little bubbles full of kesar pista lassi literally bust in your mouth giving you a taste of heaven. They have used the technique of reverse spherification to create a egg yolk like covering which is super thin and holds the yummy lassi inside.After trying this i couldnt wait for the next dish!
After this came the complimentary RANGEELA CORN – they change the flavour of the popcorn daily. We got the jaljeera popcorns. It was made full bollywood style with lots of drama and masala. I quite emjoyed it.
Next what followed was RAJNIKANTH'S EARLY MORNING TEA! Because here we are talking about rajnikanth, ofcourse he can drink the delicious rasam as tea! haha. This innovative tea was basically rasam served tea style with currry leaves and coconut powder. Here the curry leaves worked as tea leaves and cocunut powder as milk powder. Now when you pour the hot rasam over the coconut powder, it changes to coconut oil and you get an amazing flavour of coconut while siping on to the hot rasam. Loved the concept!
Now i usually dont prefer eating salads when i go out. I love the fat in my food! 😉 But the CHAMMAK CHALLO salad was a delightful surprise for my palate. The tangy and citrusy dressing of orange and mayo was just perfect. Lettuce and oranges were so fresh and perfect for the summers.
Next in line was the most famous HOLLYWOOD NITROGEN PAPDI DHOKLA CHAAT! This dish totally steals the show. The chef prepares the dish in front of you.The preparation is totally worth watching.First the curd is frrozen using liquid nitrogen.Then follows the dry frozen dhokla.fried spinach,papdi and potatoes. Then this dry dhokla is rehydrated using the dhokla water. After this the yummy mint and tamarind chutney and curd is poured over it with some pomegranate seeds ! And your dish is READYYY!! *mouth watering*
After this followed the PYAAR TUNE QUESEDILLA and 3 IDIOTS NAANZA.Quesedilla was made with an indian twist. Kohlapuri masala was paneer stuffing. It was served with sour cream and salsa. Again a greeat dish. Naanza was basically a pizza made using a naan as a base. It wasnt that crispy but i liked the indian take on the italian dish.
BHIKU MHATRE KE VADA PAV– These are the mini versions of the famous mumbai vada pav. Bollywood and bombay go hand in hand.Vada pav had to be there on the menu! :p Foaming technique was used for the saunth used. It totally works as a good evening snack!
BOLE TOH!? -This was the oreo rabri cake. It tasted like a chocolate barfi. Healthy rabri stuffed with oreo and served with oreo crumbs. Its a delight for people with a sweet tooth. For me personally it was a little too sweet!
DRINKS-
CHEMICAL LOCHA– Perfect summer cooler with mint,apple juice,grapes and other fresh fruits. I loved the presentation with liquid nitrogen. This mocktail was quite refreshing!
FROZEN CAPRIOSKA– Alcohol has no freezing point! But here the chef uses liquid nitrogen to freeze the alcohol and you literally eat the delicious cocktail with a spoon! Once you put it in your mouth it melts like a dream giving your palate a burst of flavours. 😀 For me its more like a alcoholic dessert that makes you go mmmm..! 😉
So overall more than just a meal, it was an experience to remember! I would definitely go back to try the rest on the menu. And you guys trust me, give this place a visit and you can thank me later! 😛
Till then HAPPY EATING! 😀