By Spice and Style &nbsp&nbsp On : October 12, 2015
Zero Comment
LOCATION – Cannaught Place
PRICE– Rs.1500 for two people
Latest venture by Mr.Priyank Sukhija is out and how! With his other 6 outlets already running successfully in the same area ,this outlet is surely a notch higher. Priyank sukhija famous for his projects having larger than life ambience, did not disappoint this time as well.
The restaurant spans over 2 floors having a large open terrace area. Definitely one of the biggest open terrace area so far in Cannaught place! Can not wait for the winters to come soon so that I can enjoy the CP view from this terrace! *lovestruck*
Once you enter this restaurant, it will definitely leave you mesmerized! The armours, shields, swords and warrior gears were beautifully placed around the whole place reminding us of the medieval times. This place depicts class and power. The restaurant is spacious and I love how the seating area has been arranged. The name 'LORD OF THE DRINKS' itself suggests what to expect from this place. With a huge bar placed in the centre, this place has an amazing collection of liquor and serves a large variety of cocktails and mocktails.
Every restaurant opens up with a planned statergy and targets specific type of customers. Well, this place targets everyone who hates sitting at home on a Saturday night and for everyone who loves to party it out on a monday night too! 😛 Also for people who don't hesitate to try that strong LIIT on a hot sunny afternoon , in short for everybody who wants to commit the sin of surrendering to the LORD OF THE DRINKS! ( PUN INTENDED) 😉
FOOD TALK-
CRISPY PEPPER PANEER– Crispy paneer with exotic crispy vegetables! It wasn't oily but was a tad bit day for me. The flavours were good though. MUSHROOM AND WATER CHESTNUT DIMSUMS tasted delicious with authentic flavours and that perfectly cooked outer layer of dimsums.
Next in line were my all time favorite MOZZERELLA STICKS.They were perfect crispy and I almost finished all of them alone! It tasted amazing with the cheesy dip. Like I always say ' there is no such thing as too much cheese' !
Then came the 4 cheese pizza. The pizza tasted good and the base was perfectly cooked. Only suggestion if you are putting sour cream on top ( which I personally love) then better put a bit of it evenly on every slice. That would be easier to eat and visually appealing too! 😛

Next on the table was DAHI KE KEBAB. Made of hung curd with spices,it's crisp from outside and super soft from inside. My favorite Indian starter! Was prepared well but too much ginger spoiled it a bit though. Some people might like it actually. But I have never been a ginger lover! After that came the KEEMA PAO. It was really good. All the non vegetarians must try it!!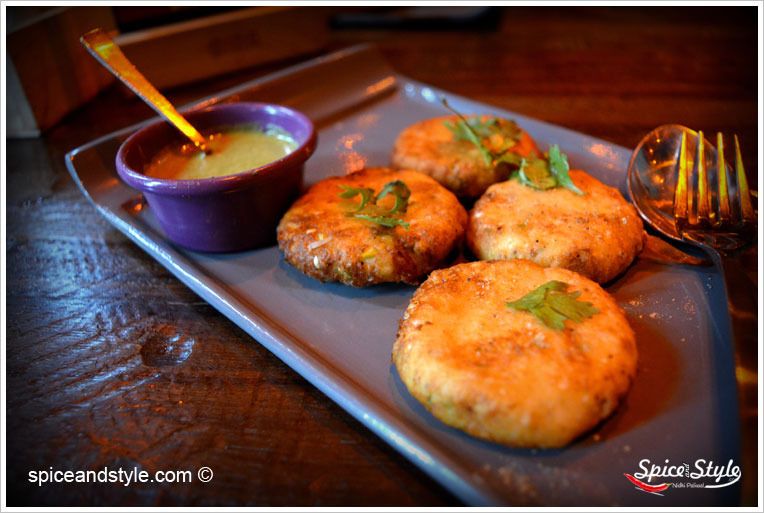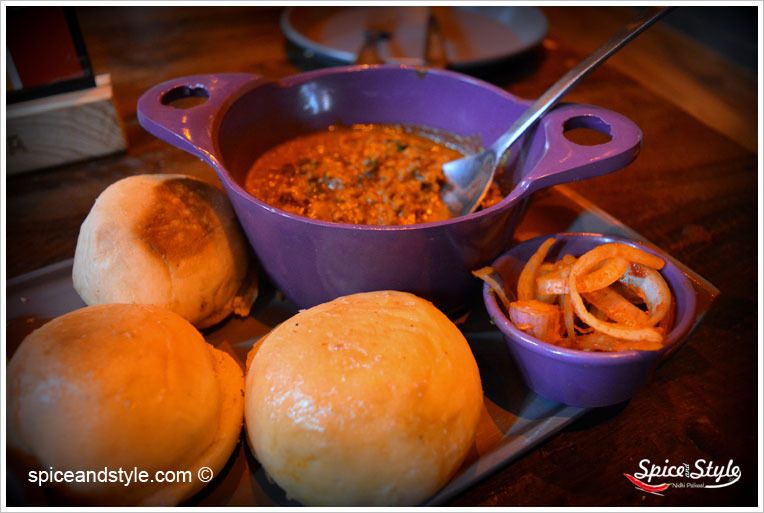 DRINK TALK–

I tried a variety of LIIT's. They have so many options out of which I tried the CLASSIC, TROPICAL and KHATTA MEETHA . Loved the tropical LIIT which had orange and pineapple. Others were good too. Can not wait to try the rest on the menu!! My favorite drink from the evening had to be the refreshing CUCUMBER AND LIME MARGARITA. Loved it!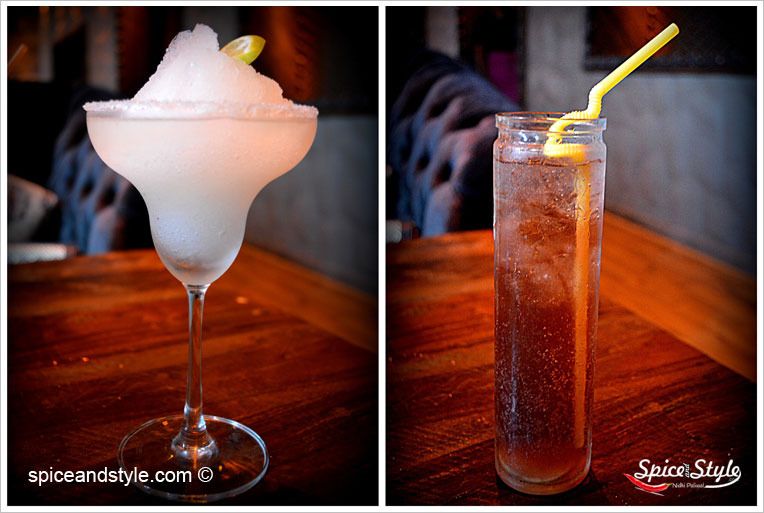 So overall this place offers global cuisine. The finger foods are yummy and the cocktails delicious. Perfect place to binge on those bar snacks and get happy over the sinful drinks!
P.S- Service really needs to improve! Hopefully next time I visit I get better service. Would I ever visit again? Well yes, but only if the staff promises not to ignore me again 😉