By Spice and Style &nbsp&nbsp On : October 31, 2015
Zero Comment
Have you girls ever hated one specific colour so much and then completely fallen in love with it? Well, that's exactly what happened with me recently.I have always hated YELLOW, always!! A while back when I saw this simple long sunshine yellow dress at the UCB store I ignored it looking at the colour but something made me look back at it again and I couldn't stop giving it a try. In my head I thought let me just try it for the sake of it as I am never going to buy it for sure. But as you can see I have it beautifully hanging in my wardrobe now.
The long slit yellow dress is the perfect combination of classy and sexy. It's so simple and elegant. You can accessorize it in so many different styles. I love the versatility of it.
I always had a doubt about this colour going with my skin tone but this specific tone of yellow gave an instant glow to my face! yay! So my girlies if you ever hate that one colour , try different tones of that colour may be!? Or just give it a try once. You never know it might just surprise you .Go out and experiment because frankly us Indians have the perfect skin tone that literally all the colours look good on us! 😀
Here I have accessorized the dress with a multicolour sequin clutch and a metal gold belt that I bought online from www.koovs.com . The Golden heels go with the gold tone jewellery that I am wearing with the dress. The emerald green thrifted jewellery stands out perfectly against the yellow of the dress. I tried bringing in some colour with the clutch and the jewellery.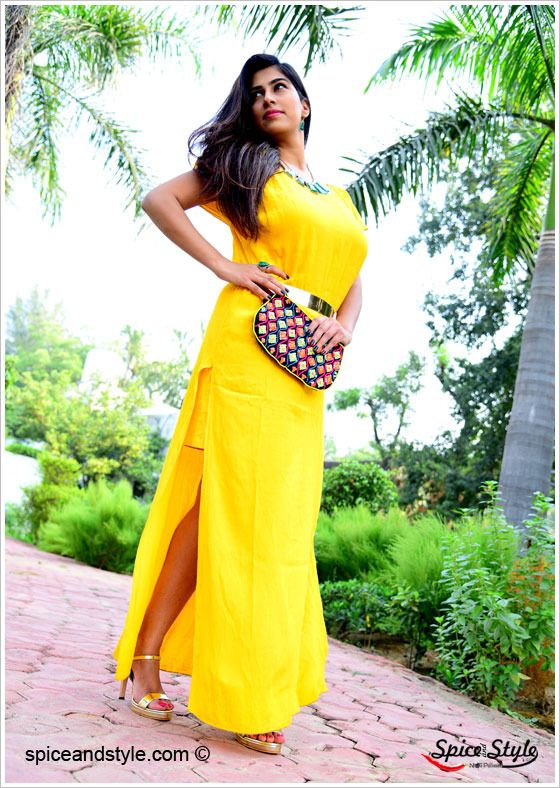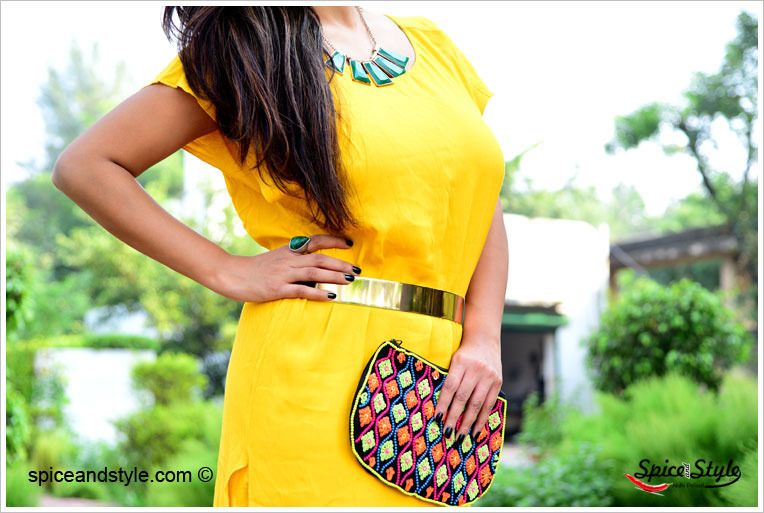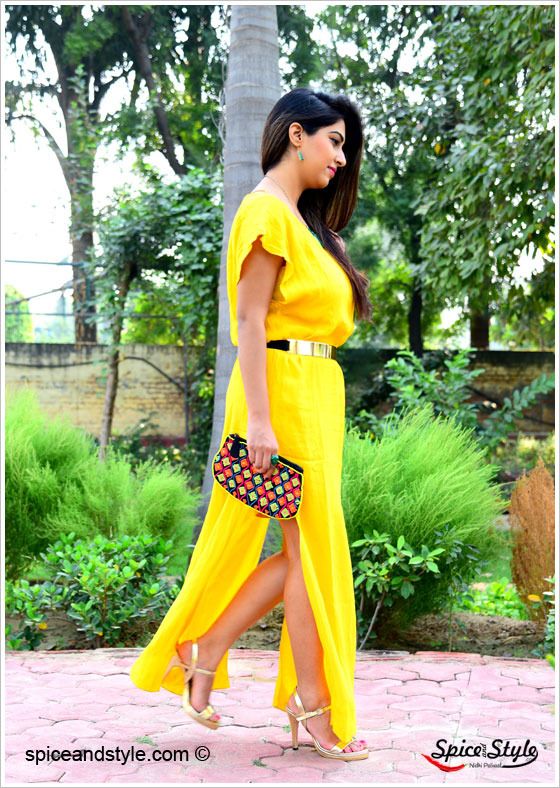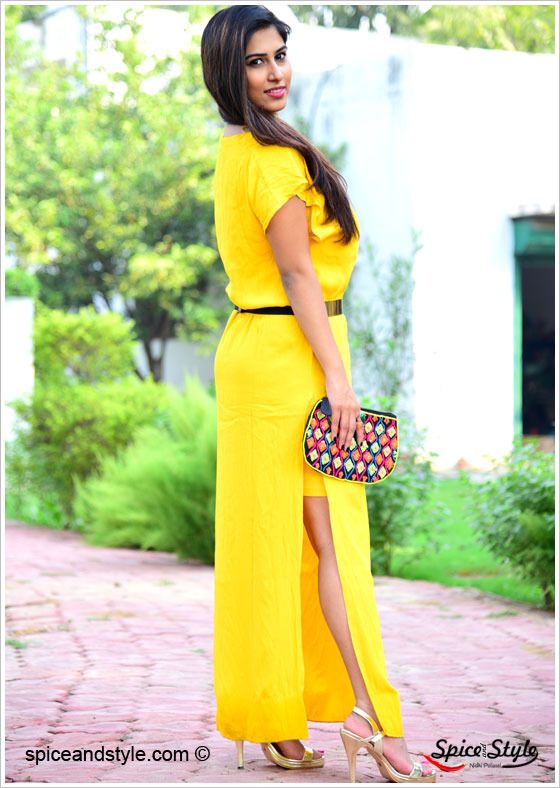 To see how I style this dress in a traditional way  please STAY TUNED!!.. PART -2 of this post coming out soon!
Hope you guys liked this look. Do share your views 🙂
DRESS- SISLEY (UCB)
CLUTCH- KOOVS Rs.390
HEELS- KOOVS Rs.1185
NECKPIECE AND EARRINGS- THRIFTED Rs.150
RING- THRIFTED Rs.100
BELT- KOOVS Rs.895