By Spice and Style &nbsp&nbsp On : August 11, 2015
8 Comment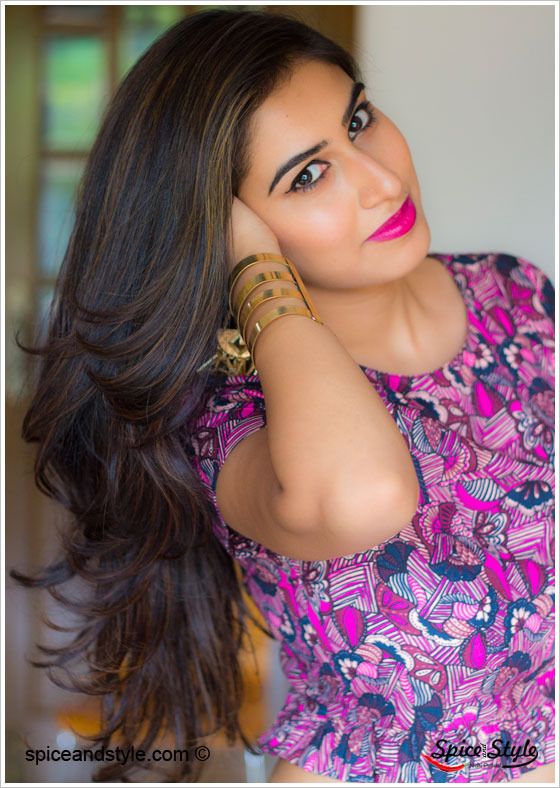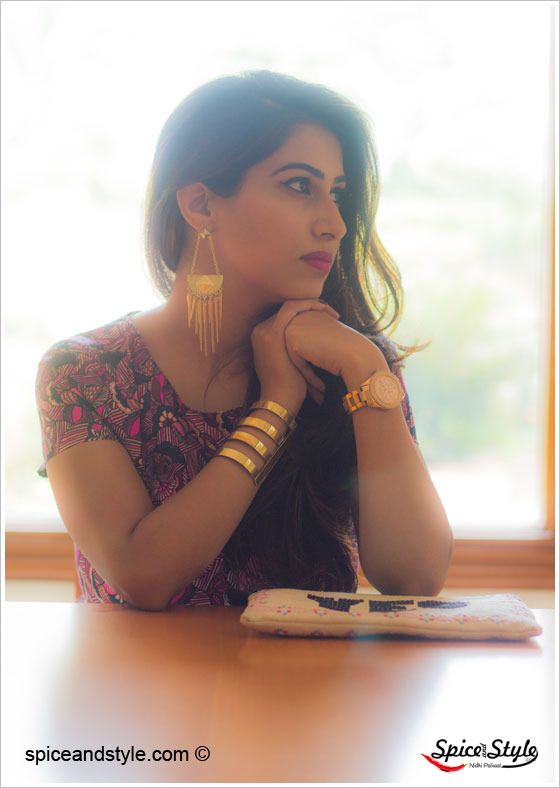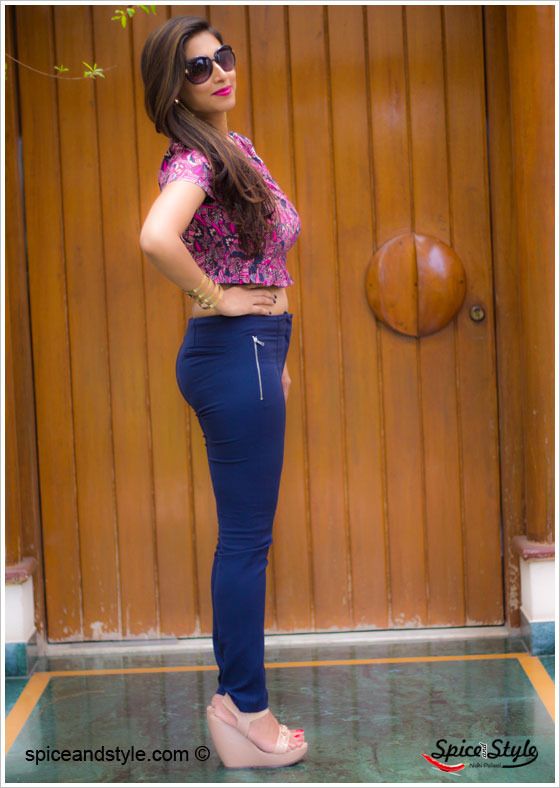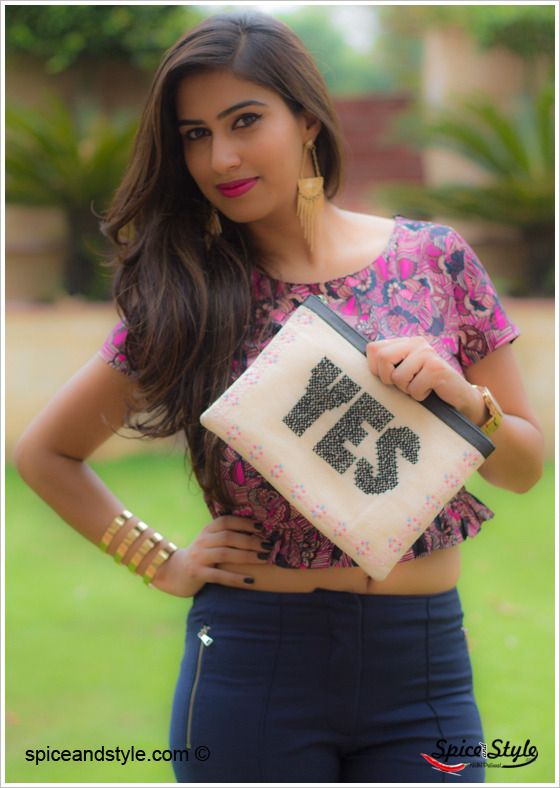 This look is all about looking classy, sexy and chic at the same time. Chic basically refers to a look smart and stylish. It's all about breaking the rules and dressing up according to your own personal style. Frankly i don't believe that there is anything as too much gold or too much bling.If you know you can carry it with confidence then go ahead just like i did in this look.Personally i love the classy sexy look.But to manage that fine line between classy and sexy is a bit tricky. The key to look classy yet sexy is show one area at a time.
Here i have teamed a Zara crop top with a basic blue Zara legging. I wasn't really sure of wearing a crop top before i styled this look. I am a girl who usually avoids wearing crop tops but this crop top with the extra pleated details on the bottom is a perfect fit for me. The cotton material and the print gives it a really formal and classy look. The wine colour is perfect for an evening night out. The best thing about the ZARA legging is the fabric. It's made up of cotton and polyester.The fabric is stretchable and really comfortable. Oh yes, you can wear it with short tops too unlike the other varieties available because the fabric is think enough and gives a perfect body shape.
To give this outfit that extra edge it needed to look sexy, i have added a Gold hand cuff ( BLUEBERRY FROM KOOVS) and Gold spiky earrings ( STYLETAG) and teamed it with a canvas cross stitch clutch (KOOVS) that says YES/NO on the opposite sides. The platform heels are from CATWALK  and watch from FOSSIL.