By Spice and Style &nbsp&nbsp On : November 16, 2015
Zero Comment
Hellooooooo loveliessss!!
Hope you guys had a lovely festive week! I personally had a really good time dressing up every day of the week and stuffing my face with everything sweet. Also sorry for the short disappearing act but I was also being a good daughter all this while, hence my laptop was politely kept aside for the week. Anyways now am back with an all new post for you guys!
It's about my current obsession about evrything fringe! This trend is so in since spring 2015 and I am sure its gonna be a big trend in the coming winters too. From shirts to pants, from bags to shoes :this season fringes are everywhere! Winters are almost here and I am exactly 2 weeks late posting this article but I know you guys love me and would love this article too 😛
Fringe is one trend that I can personally totally relate too. It moves and dances like nobody's watching and I love the energy it exhibits. It sort of defines who I am as a person. Fringe is finally getting the well deserved attention and it can totally help you complete any look to perfection.
You can carry this style in various ways. May be carry FRINGE accessories or wear a fringy dress or shirt. Fringe bags are massive right now.
In this post I am gonna show you both the ways and you can decide which one you wanna try!
LOOK-1
Here I have paired my monchrome VEROMODA  dress with a fringe brown bag from NEW LOOK that I bought online from KOOVS. NEW LOOK has a pretty good variety of fringe bags to choose from. To finish this look I paired this dress with my BOYFRIEND ANKLE BOOTS from streetstylestore online. The boots are super comfy and go perfectly with the bag and the whole monchrome and fringe theme of the look. It's a very casual streetstyle look overall and you can flaunt this look on the streets like a diva and it would totally work!
keep scrolling down to see LOOK-2! 😛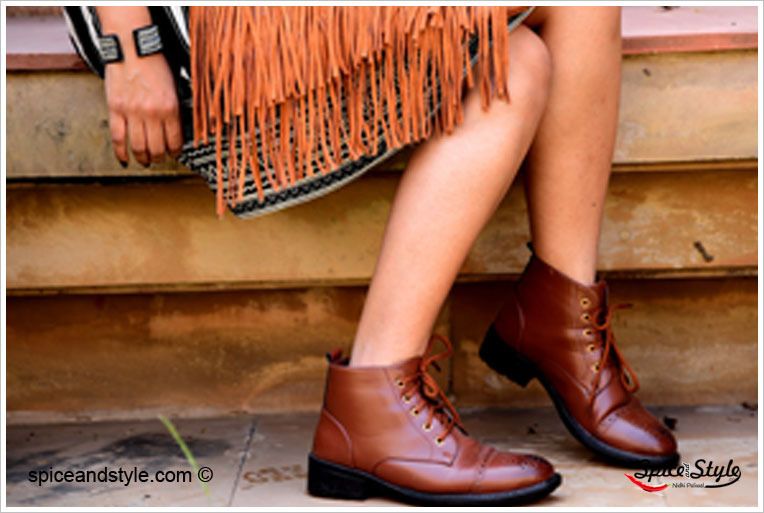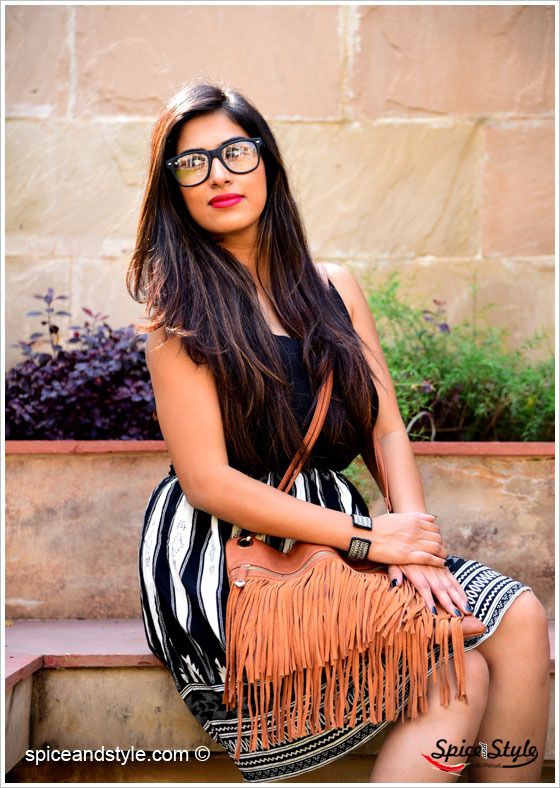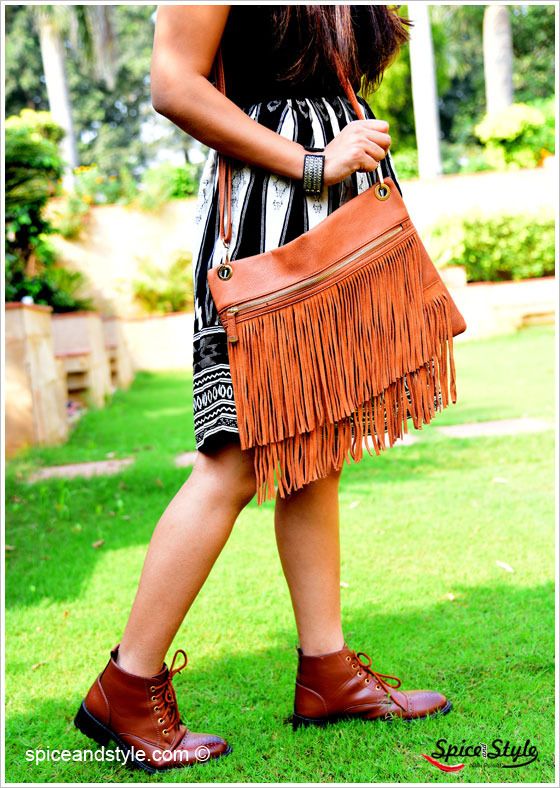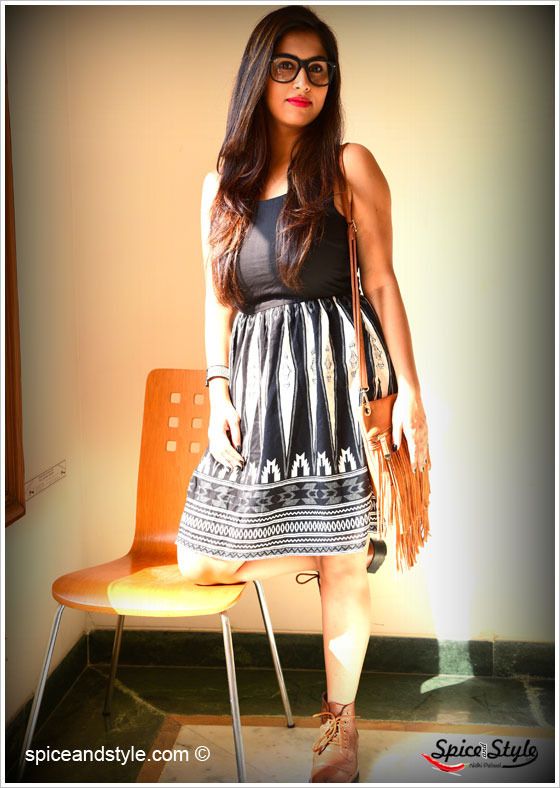 LOOK-2
I have just added a fringed kimono from NEW LOOK again to the previous outfit to give a fresh feel to this look. If you don't want to carry a fringed accessories then buy a fringy piece of clothing and just play around and have fun in it. The moment I got into this kimono I started jumping around like a kid. That's the thing about this latest trend, it makes you wanna move and dance and have fun! This white kimono goes with the monochrome theme again and without thinking twice I added the brown bag again to the outfit because fringe on fringe is no big deal, trust me! 😀
So what do you think about this trend and the looks? Yay or Nay?
Yes, keep the comments coming! :*